"I thought I knew how to read to my kids but I learned from Derek how to truly bring stories to life. My son even interpreted one and turned it into his own; we couldn't stop laughing listening to him tell it in his own delightful way and he remembers it to this day as a grown young man."
Parent from a school in Los Angeles, CA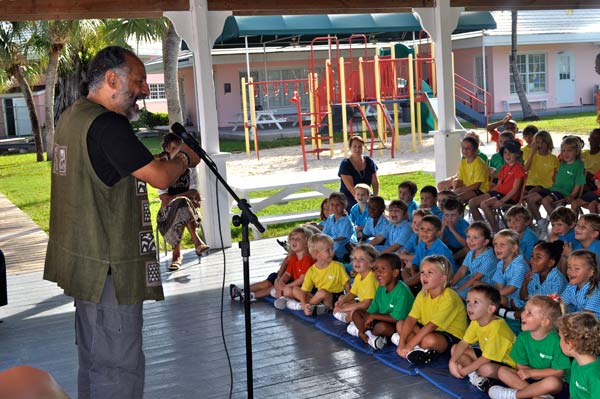 PARENTS AS STORYTELLERS
This workshop helps parents learn how to read and tell stories to their children. Through the use of picture books parents learn how to pace their reading to their child, use voices to bring alive characters, to encourage the child to read along as learn language from the images and words. As effective storytellers, parents helps the children learn to live within the story.
Parents also learn how to take events from their lives as a child, create their own stories and how to tell them effectively. Children love to hear the stories of their parents, the things they did as a child, the antics they encountered. This workshop helps parents unlock their stories to help them write and tell them effectively. Through interviewing techniques, story starters, playing with stories, parents become natural storytellers, taking what they often think of as mundane life events and making them resonate with their children.
Derek Burrows has been telling personal stories from his life for the past 30 years to children and adults across the globe. He teaches workshops to children and adults, from parents to teachers to librarians to corporate leaders.
His workshops have helped empower attendees to see the value of their own personal stories as well as how to listen to the stories of others. Through effective listening and interviewing skills, adults learn to value their own stories as well as the stories of people around them. While this workshop covers storytelling it goes much deeper to explore what it is that makes us human in this ever changing world.