About Derek Burrows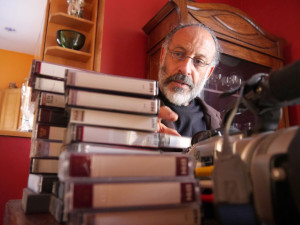 Derek is a master storyteller, modern troubadour, filmmaker, web designer, and photographer. He is a co-founder of the Mirror of Race project. As a filmmaker, Derek has been working in Mexico on instructional films for health workers. His current feature length film, "Before the Trees Was Strange", will be released in 2016.
As a storyteller, Derek specializes in Afro-Caribbean and African Diaspora tales; he has been "telling" for over two decades nationally and internationally.
Derek's work as a performer, artist, and digital technician, as well as his life-story as an immigrant to America facing the question of race, provide the inspiration for this project.
Derek was born in the Bahamas where storytelling was a vital part of the cultural tradition. He studied music at Berklee College of Music in Boston, Massachusetts and for 32 years performed with the International music group Voice of the Turtle, specializing in music of the Sephardic Jews. The Sephardim were expelled from Spain in 1492. The four member group has traveled the world performing and has 12 recordings of this distinctive genre. Derek has also performed in many countries as a solo classical guitarist, flutist and singer.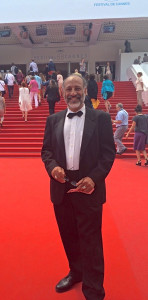 EDUCATOR
As an educator, Derek presents a variety of workshops for students, educators and storytellers and has been adjunct faculty at Lesley College in Cambridge, Massachusetts and at Framingham State College for many years. He has appeared as a keynote speaker and workshop leader in these venues and in the Medical field using stories to look at diversity, healing, cross-cultural understanding and conflict resolution. At Brandeis University, he used the power of storytelling with Israeli and Palestinian students to overcome prejudice by helping them identify their common humanity.
STORYTELLER
One of four storytellers, Derek was invited to the first National Book Festival sponsored by the White House and First Lady Laura Bush. Derek performs in many settings from schools (K – College) and libraries to Museums, corporate functions and community settings. He regularly presents at Storytelling Festivals around the world, most recently translating his works and performing in Spanish in Argentina and Mexico.
STYLE
Derek's singular style is filled with textures and colors, whether telling stories, playing music, leading workshops or presenting original works. Weaving together flights of the imagination with tones and rhythms, his dynamic presentations re-affirm the power of words and the commonly loved language of music. A true native of the Bahamas, he carries on the tradition of entertaining and educating wherever he goes, whomever he meets.
AWARDS & DISTINCTIONS
Derek is the recipient of a Massachusetts Artist Foundation Fellowship for Storytelling.
He has received other grants for his folk research, and funding from the Massachusetts Foundation for the Humanities for his compelling program "Reflecting Stories", about AIDS. He was Distinguished Visiting Scholar at Suffolk University in Boston during 2011.
His latest project "Before the Trees Was Strange", a personal documentary about race, love and mystery, was partly funded by the Massachusetts Foundation for the Humanities.
PROGRAMS
Derek's programs vary including songs, folktales, myths and legends of Africa, the Caribbean and America as well as Sephardic and medieval music. His programs are diverse and include both original tales and personal stories. He uses a variety of instruments including conch shell, mbira, guitar, drum, medieval bagpipe, flute and voice. Derek's programs are interactive, involving audiences from ages 5 – 105 and delight people from all walks of life.
ORIGINAL RECORDINGS
Derek has three storytelling CD's available:
"Once Upon a Time",Stories from the Bahamas,
"Afro-Caribbean Animal Folktales," and "Folktales of African Animals."
Twelve recording with Voice of the Turtle, Music of the Sephardim